New Dawn Rose, the most favorite rose especially in United States is soft pink flowering  plant with delicate rose clusters that gives repeating flower.
This award winning climbing rose is the best rose one can ever grow in garden to make morning as refreshing as this rose is.
Further Reading:
History
'New Dawn Rose' is one of the most prominent climbing roses, discovered from rosa cultivar (Rose Dr. W. Van Fleet), resulting from a peculiar change named as sport.
Plant Sport is an accidental mutation in plant that results in a new, physically and genetically different plant from parent.
This mutation occurred in Van Fleet Rose Cultivar and brand new variety New Dawn Rose Came into existence.
In 1930, Henry Dreer was the first to discover and introduced this climbing rosa variety.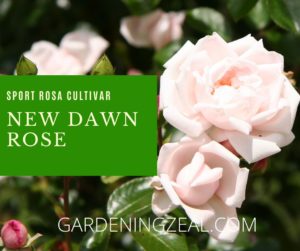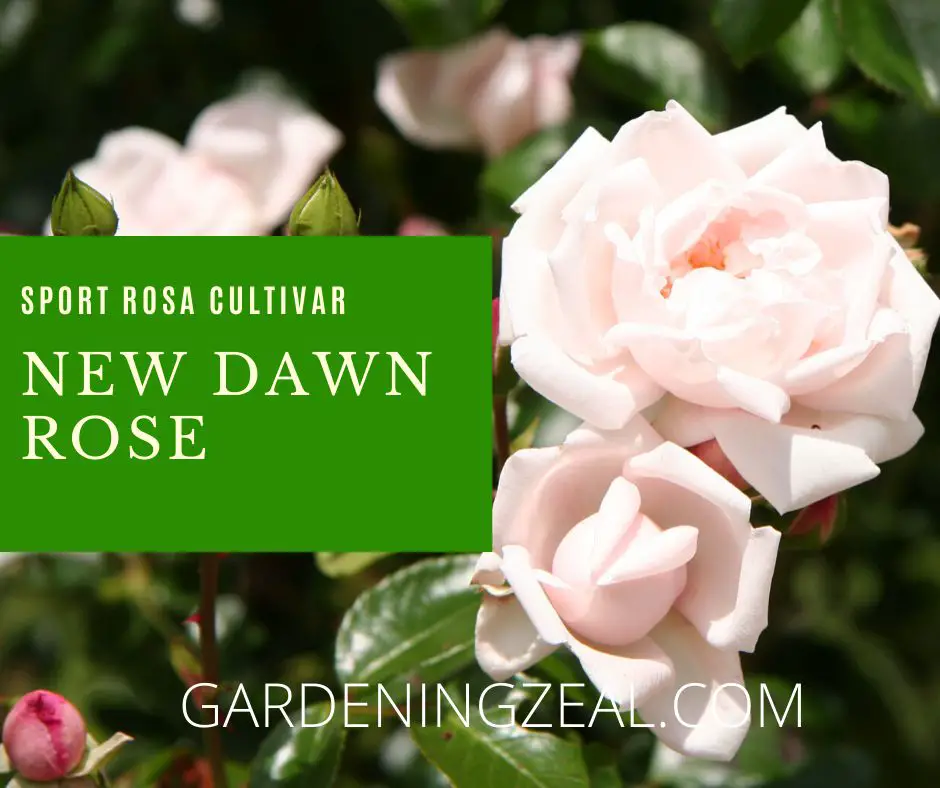 It is also first ever Patented rose in United States since then, this rose opened the doors for more plants and roses to be patented.
New dawn rose was also selected in World Rose Societies Federation in Rose Hall of Fame.
New Dawn Rose Characteristics
Perfectly exhibiting beauty of fairy tail rose, 'The New Dawn Rose' is sweetly fragrant double bloom with silvery pink flower.
Due to their abundant easy to train canes, climbing new dawn is most admired in U.S.
Silvery Pink Blooms  
This unique climbing rose has super scented pale pink to whitish double blooms with almost 35 petals.
As it matures, white flower dominates and gracefully add beauty of rose.
Glossy bright green leaves on extended trained canes give charming look to new rose when you grow along trellis or pergola.
The leaves fall in autumn that are regained in spring.
Dawn rose is specifically recognized due to its double flowering that is at its peak throughout summer, June the prime time. Second blooming in the fall.
Growth Habit
Generally, roses are sun lovers and grow best in more sun, but more surprisingly new dawn is most shade tolerant.
If you have grown them in area with 4-5 hours of afternoon sunlight, north facing side, they will give pretty pale pink flower without much troubling you.
No trouble by new dawn rose?
Yes! Long canes do not overcome by most of the problems. It is most disease resistant rose you have ever grown.
Hardiness
This climbing rose is most suited for United States hardiness zone 5 through 9 and 10.
If you are living in zone 4 and want to grow climbing dawn, you can grow by planting buds beneath the soil.
Approximately three to four inches depth will give you growth.
Read More: