Have you ever heard of multiple fruits on one tree?
Even if you say 'Yes' you must not believe it.
But now start believing because Fruit Cocktail Tree is the one tree that can produce multiple fruits.
But How???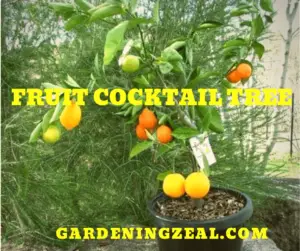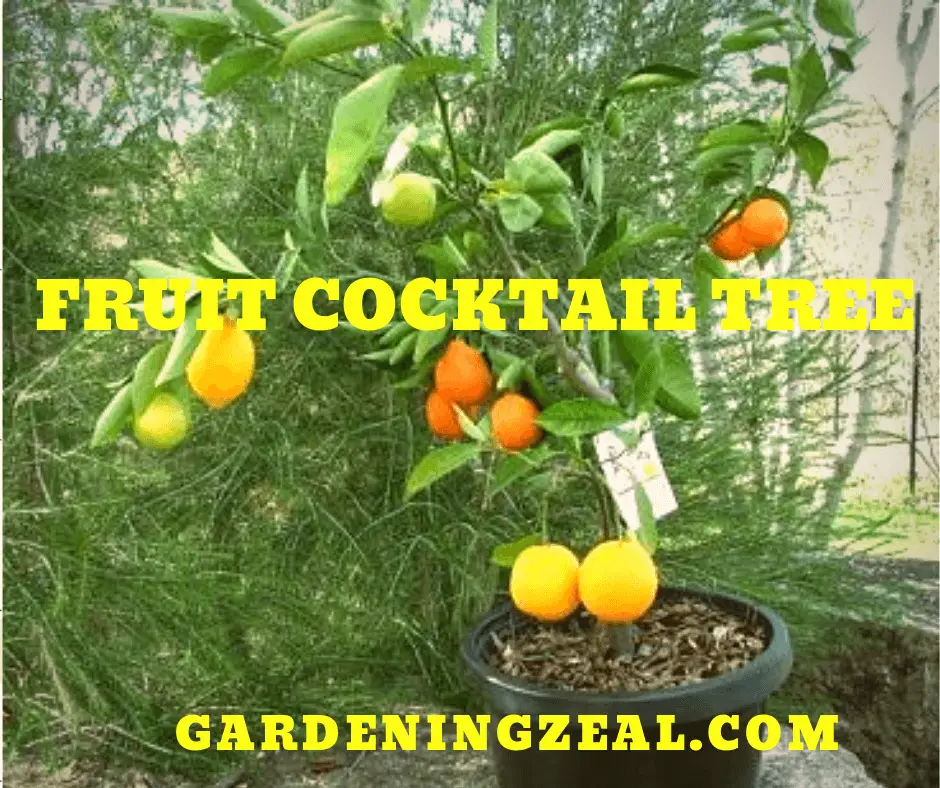 All of your queries regarding this curious tree will be solved and above all, you will also be able to grow it after reading this article.
Further Reading:
Tree That Grows 7 Different Fruits – Is It Real?
If you are a fruit lover, you must have heard about a tree that grows 7 different fruits and thought it was fake. But it is not fake at all!
Fruit cocktail tree is that mysterious tree capable of growing multiple but related fruits.
Now you can easily make a fruit cocktail with pulpy fresh and healthy fruits of your own garden.
Fruit Cocktail Tree – Notable Characteristics
Many of us want to grow yummy fruits in the garden but can not grow due to limited space and subsist on the fruit market.
Fruit cocktail tree is the solution to your problem as it grows different fruits and is a jumbo package for fruit lovers.
It is your mini orchard!
This tree is a gift of the ancient technique ''Grafting'' in which scions of desired trees are combined to produce one tree with multiple fruits on it.
This fruit salad tree is easy to grow with minimum care you just need to put less effort and it will give you the best of its fruits.
Above all, it is a self-fertile and self-pollinating plant that can grow in most soil types and matures up to 15 feet indicating its acclimation to all garden types.
Fruit Cocktail Tree Varieties
Fruit salad tree gives you the option to grow fruits of your choice. The prime thing you must keep in mind is not to go out of the family.
As different species on the same plant are not successful yet, rather fruits within the same family can grow well.
Like you can grow grapefruit and lemon on the same tree but if you try to grow apples on it, you will not get those.
Based on fruit variety, mainly three types of fruit cocktail trees are there as
1. Stonefruit Tree
You can grow stonefruit trees by combining peaches, plums, apricot, and nectarines keeping fruits of the same family but different varieties.
2. Citrus Tree
This citrus fruit tree range includes Lemon, lime, orange, grapefruit, lemonade, and pomelos. You can have winter and summer oranges available at the same tree.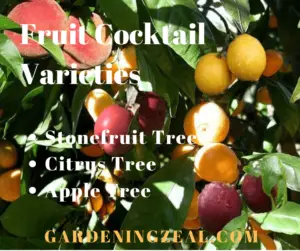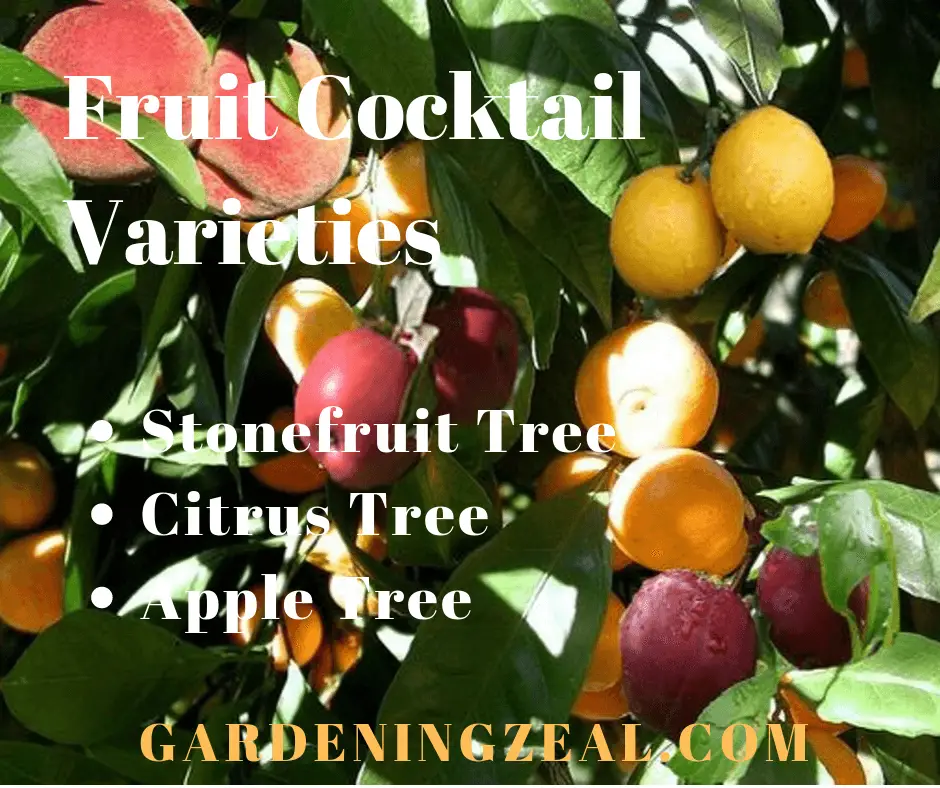 3. Apple Tree
You can grow different varieties of apples like red, green, and yellow suitable for all climates on the apple fruit cocktail trees.
Growing Fruit Cocktail Tree – Simple and Easy Way
Growing a fruit cocktail tree is quite easy. You need to plant it correctly at right time at the right place. It is mainly a plant of full sun but can also grow in part shade.
Citrus variety specifically needs full sun.
Soak the tree in a bucket of water so that its roots get loosen.
Dig a wide hole and fill in it. Water well and check if any air pockets. It can grow in containers if you have to grow in your balcony but direct planting on the ground also gives a boost to its growth.
If soil is heavy clay, add gypsum but if the soil of your garden is sandy, organic compost will do best for its growth. Also, mulch around the tree in order to retain moisture.
After 6-16 months, the first fruit should appear after that there will be non-stop fruit bulk at your place.
How to Grow Fruit Salad Tree from Cuttings…???
You can also use your practical gardening expertise to graft fruit cocktail trees on your own. It's quite easy and interesting too. What you have to do is add little effort and enjoy pulpy fruits at your place.
There are multiple grafting techniques that you can use in your yard to make hybrid plants with diverse varieties but Cleft Grafting is the one a less skilled person can easily do.
So, if you are a beginner in the gardening world and confused about whether you can do it or not, put all of your tensions and confusions in the dustbin because you are on the right way.
Keep reading to find things first that you will need and the whole process to graft fruit salad tree.
Things You Need
The most noteworthy fact about cleft grafting is you don't need complex and professional equipment.
First of all, collect the things that you will need as you will use
Rootstock; root of the tree almost 2-10 inches is recommended. It can also be a trunk.
Scion; a short branch with bud having ¼ inches thickness
Tools for grafting
Pruning tools
Sharp scissors
Grafting tape or wax
Axe or saw may also work alternatively
If you are ready with all the required material, let's begin!
Begin Cleft Grafting – Step by Step Procedure
1. Cleave the Rootstock
Your rootstock must be at least 1 inch thick for proper cleavage. Use a clean sharp saw and position on the top of rootstock and split up to 6 inches deep.
Place a wedge or similar tool to keep the cleft open.
2. Scion Wedging
When you are done with the cleavage of rootstock, take scions of your desired trees and make a long wedge at their base.
Carefully select the fruiting trees you want to graft and keep the family in consideration.
For example, if you want to grow a citrus cocktail tree, you will require scions of lemon, orange, grapefruit, and lime tree but if a stone fruit tree is of your interest, you need scions of peach, apricots, and plum.
Take a clean and sharp knife and make a V-shaped wedge at the base of the scion.
3. Insert Scion in Rootstock
The next step is to insert the wedged scions in the rootstock cleavage. Insert these scions appropriately so their integrity keeps alive.
4. Waxing
Molten wax is used to seal the cuts to prevent moisture loss and pathogen entry. In this way, the graft will be fully secure from any disease or pathogen attack.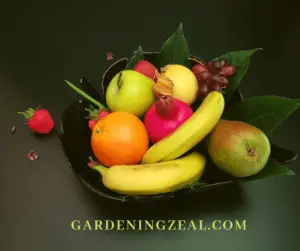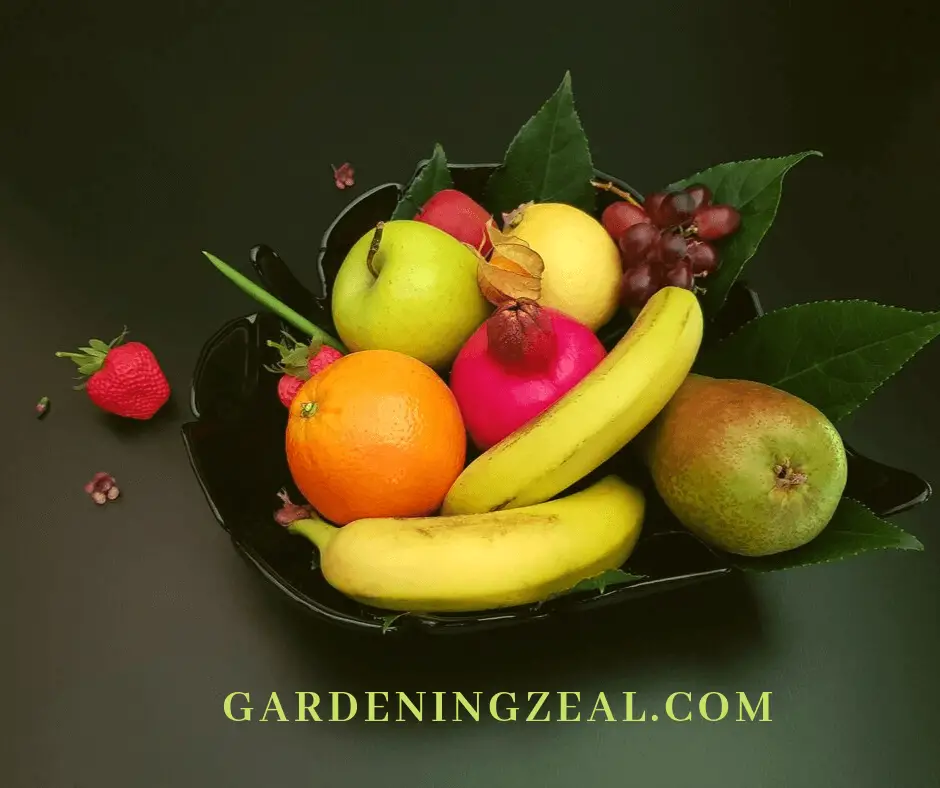 5. Aftercare
Well done!
If you have followed all the steps described, you are near to have a magnificent fruit salad tree in your yard. Just keep eye on it and check it off and on.
Remove any young shoots sprouting from rootstock and add nutrients furthermore, add compost before the opening of buds.
Fruit Salad Tree Care
If you want to keep fruit cocktail tree fruiting and healthy, you must take care of it right that is not a big deal.
Just have a check on its watering, fertilization, and its place, it will not disappoint you.
Keep the tree moist all the time to avoid stress and mulch around it to retain moisture.
You must water the tree at right time as during winter plant goes in dormancy hence you give less water in winters.
Fertilize your fruit cocktail tree twice a year that is in late winter and late and late summer.
Fruit cocktail tree is a sun-loving fruit tree so grow it in full sun.
Now your fruit salad craving must be satisfied as one tree fruit salad solution is in your garden.
Hurry up and practice grafting for this magical tree and forget the tension of buying fruits from the market.
We are waiting for your feedback on this magical tree. Tell us more about which variety of fruit cocktail trees you have grown in your garden?